I'm an artist. And writing is my outlet. But in this case, my canvas. I'm here to expose my personal truths + reality. As private as I am, I'm here to give my readers apart of me that I've never shared before. About my life, my life's experiences as a 20-something and everything that constitutes as being a human being; and a young woman thriving, dreaming, living while also doing the occasional dating thing. I chose this week + weekend during the Scorpio Full Moon rising, to write about how I've been feeling simply because I'm ready to purge the past and heal myself from previous elements + situations that were never any use to me to begin with. I'm here… in 100% complete transparency + rare form. Also in this case, my… Waiting To Exhale.
Last night the world witnessed a living legend release a short film, an entire album and break the internet within a number of hours, or even minutes. Via a representative from the Beyhive Team, LEMONADE is a conceptual project based on every woman's journey of self knowledge and healing featuring 12 songs and a corresponding short film. Like many, Beyoncé touched my heart + soul in an infinite NUMBER of ways that immediately hit home. Beat by beat. Lyric by lyric. Visual by visual. Specifically regarding the strong possibility that her message is particularly centered around Black Women, our struggles that come with being a woman, relationships, healing and pushing on through despite what we're faced with in any given moment of our lives.
Hence: when life gives you lemons, make some…
And let's just say, I've had to deal with plenty Becky's of my own. Yes? Why yes.
She spoke to me, and for me. She is my present truth — given that a large piece of what she was spittin', was the perfect fit to what I'm being faced with now. Thank you B for touching on so many issues.. and in so many different ways within the black community and yes of course, us. From Daughters Of the Dust by Julie Dash (which I had an opportunity to study in graduate school), to the many other countless cultural representations from then and now.
From my understanding, LEMONADE exemplifies the growth stages of life, love, heartbreak + healing all in one masterpiece. Further broken down in Beyoncé's chosen terms: Intuition, Anger, Apathy, Emptiness, Accountability, Reformation, Forgiveness, Resurrection, Hope + Redemption.
A lot of you may know… many may not. But for those that don't, Hello! my name is Charli — also known as Lollie, Char or PSLOVECHARLI on many social media platforms. I'm a young black woman, born and raised in both the city + suburban neighborhoods in the SOUTHern red state of Mississippi — currently residing on the East Coast, based in the Washington, DC metro area.
Fortunately for me, I was blessed with amazing parents… a highly successful immediate + extended family in which I've had/have endless possibilities in pursuing my dreams. I did everything right (or wrong?): grew up with a chapter book in my hands while simultaneously shooting a basketball through (or possibly around) a hoop. I took gymnastics + ballet and was awarded All-Star cheerleader medals over a dozen times, ran track and beat the poor suckers racing against me in the 100-200 meter dash relays countless times (with my parents attending every single meet, performance while enthusiastically rooting in the background); was a contestant in peer-nominated beauty pageants, graduated with honors from a 5A — mostly white high school, and went on to college (Jackson State University) to continue on as a cheerleader, senior-year captain + scholar graduating Magna Cum Laude overall and at the top of my class in the Liberal Arts/Mass Communications Department. The following summer and after my father and one of my favorite uncles drove me to my next destination, I found myself all on my own and "growing up", living in Washington, DC to pursue + earn my professional MFA at Howard University — which also, is a terminal degree in my field. Currently, I'm branding myself all over the internet via my talents that God has blessed me with, and inspiring others (mainly women) to thrive daily and never stop. I'm not only a social media/PR + Marketing rep for a few businesses, I'm also an ARTrepreneur.
Sounds, decent huh?
—
Eh. I said all of that to say this:
…absolutely NOTHING of it matters. None of that. Because no matter how great you may think you are or what you have to offer in this world and to people — at the end of the day, you're still only human and will be treated as such. I mean, as I write this, our beloved PRINCE ROGERS NELSON — one of the WORLD'S most praised ICONs, LEGENDs… just passed on through the Golden Gates of Heaven without warning for goodness' sake. Let's all take a moment to remember that one time we had it written, completely washed in our brain that he was immortal and could never die.
Some people may think that I live this fabulous life getting to attend + cover A-listed events as a result of my media brand, PSLOVECHARLI, work with celebrities here and there and even may feel that i'm beyond privileged to live + thrive in a major hustle & bustle type of US city. That may be true, but ehhh… don't get that shxt twisted. Honestly, I'm completely flawed, filled with imperfections, living in an imperfect world — and yes, getting hurt by imperfect people. I'm simply, just a person like anyone else walking this Earth. A person that no matter what, will ALWAYS have a heart and will ALWAYS have feelings.
And here's where that mixture of Sweet Tea comes in.
Today. I'm free spirited.
Someone who doesn't follow the rules. Not talking criminal or anything, definitely not about to get busted + locked up off some foolishness or anything for that matter, but I absolutely do not follow the rules. I tend to enjoy taking risks + being spontaneous as long as it's not a threat to my well-being. I live my life like it's golden, being a carefree artistic black woman, doing what I want to do, doing what I love doing, and doing it on my very own terms. I'm forever evolving, forever uplifting, forever creating and encouraging all walks of life. I write, give and share my heart + words to unknown souls every single day without expecting any of it in return. That's just who I am. I don't do bad or wish bad on anyone. I don't live for mess, drama or your modern day case of pettiness. I'm understanding. I'm spiritual, following God's word, but even Kendrick Lamar said I am a sinner, who's probably gonna sin again. So there's that. But I level with people, give advice and leave them feeling inspired. And that's always been my goal, for as long as I can remember.
"You can taste the dishonesty. It's all over your breath."
BUT, when it comes to dating + relationships, it's a whole new beat. A whole different outlook, outcome and end result. It's something that's been playing with my head. Something that I've had an extremely hard time coming to understand. Something that I no longer want to make a complication for my life, and instead, accept. I don't know. I don't know why I'm on the other end of the spectrum getting hurt, more times than I deserve. If I'm going to keep this 100, beware with me as I scream: I AM FED UP. I've always respected people's relationships, but for some reason, I can never get the same respect in return. Trust me when I say I'm officially a bumble-bee buzzing along with the Beyhive. Because I sure enough feel her pain. I don't know why I can focus in on life, my dreams… goals… my spiritual growth… and then finally give in to dating — only to get hurt. I just couldn't seem to wrap my head around it. Before today, I would have never been able to give you an accurate answer other than God having a sense of humor and trying to re-direct my steps into something far more greater than I could ever imagine.
During this week of heavy, work filled hustle + bustle, I decided to reach out to a dear friend. He is no stranger to my blog or any of my outlets. I had the opportunity to interview him at the close of  BET's "Baldwin Hills" a few years back. Moriah Johnson is someone whom I've followed not only when he was a reality TV star, but I've followed him over the past few years as someone who's grown into a person whom I'll always admire. His passion for Christ and daily lifestyle + living in a way that God wants us to live, has always been something that I just completely swoon over. And while I buzz about him, he too shares his flaws on social media. He too, is not a perfect person. But he is real, keeps it 100 and is definitely a true King.
So yeah, I hit him up via text message, totally out of the blue. Random as heck. It was so random, that I wasn't even sure he still had my number saved in his phone, but he did. And that made the moment so much greater for me in further opening up again, because I had in the past regarding something similar. At this point, I needed a man's perspective. Someone I respect, trust to keep it real, and who was also in my generation.
I shot my shot — and no, not in that way; but for the "soul" purpose of making my lemonade. I needed him in that moment to speak life into me. To encourage me. To inspire me to keep it moving. I texted and flat out told him about my past relationship business, and within an hour he'd texted me at least 2 or 3 long passages of iMessages calming my nerves that continued back + forth throughout the evening. He'd literally taken a pause on his West Coast life to respond me — someone who needed someone in that moment. He was there. That alone speaks power into the man + friend that he is.
He re-assured me that everything was okay. And although I cherish our private conversations and hold it tight in my heart, I'd like to summarize + share with my readers what he preached to me. Hopefully someone needing to make the same batch of lemonade, can grasp this and keep it moving on with life, and with spiritual understanding.
He told me: No one is perfect… That DATING=DATA. That me being able to share my love day in and day out is not a weakness, but in fact a SUPER POWER. Everyone won't and can't appreciate that, as I've learned from experiences. It's not for me to be upset and angry at past situations + ex's, because those guys were still learning themselves. They were (are) maturing at the time I was dating them and they messed up (big time). If anything, they need prayer and encouragement to continue to try to be and do better. He further told me that I was in a great position because I've lived, loved and I've learned. And oh God, is that true. He went on to clarify that everyone won't be perfect and everyone won't be loyal, but all I can do is trust myself and keep my standard high — waiting for someone to match it. Lastly, he told me not to second guess myself and referenced the Book of Job: "Job didn't do anything wrong and still went through hell simply because God is sovereign and we have no stance to argue with Him. But also to remember that in the end… Job was blessed double of everything he lost." So we know that God has intentions to prosper and not harm us. If we do things His way, follow His principles, then we will live an abundant life. 
People care. GOOD people will care about you and what you put out into this world and they will care about your well-being. I needed every single message, every word and every ounce of care that Mo gave to me. He cared enough to take a moment out of his hustle + bustle and write me all kinds of good stuff to calm my nerves. He gave me more reasons to keep my head held high while tackling life's grand gestures and whatever is thrown my way. I'm forever grateful to have a friendship such as the one with him. Everyone needs somebody. It may not be someone you talk to every day or every month, every year or even in the same time zone, but you need someone who will speak the REAL, speak life into you and give you good, clear advice on how to move forward with whatever you're struggling with. Moriah is my person. And i'll always trust that.
At the close of our conversation, I fell asleep to this last message that gave me great comfort:
He also managed to leave me with a good book recommendation: "Boundaries": It's setting personal boundaries or limits and not letting people disrespect them. It keeps you safe, and your relationships safe because you're in your safety zone. I've ordered the book and awaiting to receive it, so I hope you'll join in.
My take on Bey's LEMONADE is that no matter what you're faced with, just keep PUSHING THROUGH. She paid hella homage to our blackness, Afro-Spiritualism and showcased an incredible, ground breaking performance portraying just how magical we can truly be. As women, we are naturally strong. We were birthed with amazing strength from our mothers and ancestors who've paved the way. Your past has given you an unbelievable amount of strength and God has given you faith to trust and believe in what's in store for your future; and also to LIVE BEYOND IT. And it's okay if you've been forced to be a little bit (or a lot) more stronger, because I have — too many times to count. It's quite OKAY to be broken, battered and bruised. Get FED UP and embrace it. Lastly, watch closely who you give your time to. Stop giving your energy + space to people who have no business being there in the first place.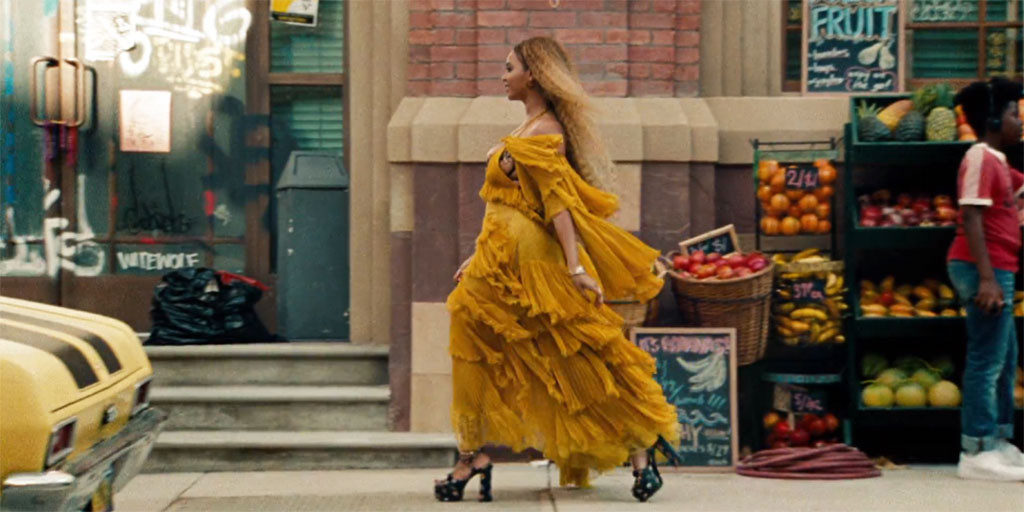 I write for those women who've been cheated on, used, trusted and believed in the the wrong person and left with a meaningless apology. For those women abused (mentally + physically)… for every woman who's had to second guess themselves for whatever reason. For the women who have the thoughts, but not the pen. The women who have been left stranded, confused and forced to pick up the pieces peacefully within her solitude. For the women who at some point, allowed herself to sacrifice + become consumed — fallen into an unhealthy trance by a man (or person) and the lifestyle he/she led in order to feel "safe" or like a ride or die — you know, the Bonnie to his Clyde. No pun intended, Bey.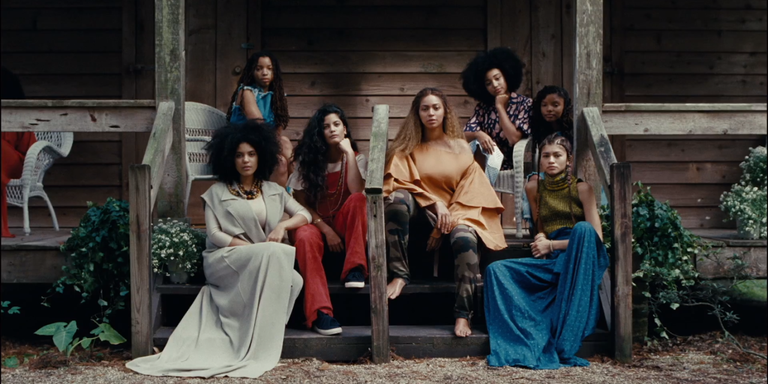 I write for the women who need a full course of healing and transformation that could take days, months or even years. Be smart. Think twice. Stay strong, stay focused. Embrace your independence. Take back your power. Your POWER is found from within. And from the words of Maya Angelou, have enough courage to trust love one more time — and always, one more time.
xoxo,
Char
PS: If you'd like to continue following my transformation, and see previous growth, hit follow on my IG: @pslovecharlixo