It can seem as though to be fashionable you have to be uncomfortable, but it's time to ask an important question. Why? Why do fashionable looks always seem to relate to clothes and footwear that ache? Or, that you make you feel uncomfortable because it's skin tight. This has been going on for generations, and it's time to say enough is enough. From the time of the corset to today, fashion has been connected to the concept of pain. Well not anymore, because there are plenty of ways to look great, feel fashionable and feel comfortable at the same time. Here are a few of the best ideas.
Forget The Hair Extensions
Anyone who has worn hair extensions will tell you how painful they can actually be. If they're not put on right, they can pull on your scalp or even push hair in directions that aren't natural. You can find out more about the problems on cosmopolitan.com. Unfortunately, it seems as if long locks of hair are in fashion right now. Just ask Ariana Grande. That girl knows how to make the long 'do' look completely sexy. But, you can make short hair look fashionable too and forget those huge hair extensions. For instance, you can opt for the pixie look. The pixie cut is always at the peak of fashion with every celeb you can think of mastering it at one point or another. Right now, Katy Perry is trying her luck with the style, and it's working a treat.
Or, maybe you're using extensions to make your hair look a little fuller and thicker. Well, there are ways to do this that won't hurt or pull on your hair. You should try bamboo oils. Using bamboo oils, you can strengthen your hair and make it a lot thicker. As such, you can get the beautiful, fashionable hair without the pain. Sites such as hairlossrevolution.com have some helpful information on this concept.
Kick Off Those High Heels
Do you really think it's natural to essentially stand on a platform, so you're balancing on your tiptoes? Of course not and it's no wonder that so many people experience pain wearing high heels for long periods of time. Sure there are pads you can put under your feet to make it a little more comfortable. But even then, you're still going to be elevating your feet into an awkward position. No one can walk in high heels naturally. It's a skill that has to be mastered. By why bother when there are so many other fashionable options.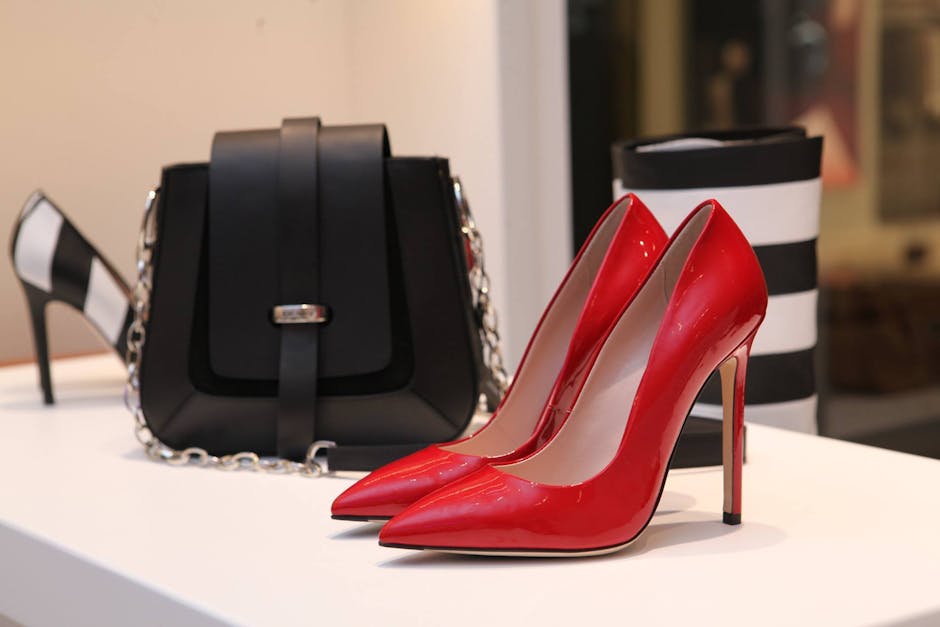 A brilliant new form of fashionable footwear is the Sanuk shoe. The brand has made it's name on comfortable, stylish footwear. We know what you're thinking. What outfit am I going to wear with those? Well, why not have a look at these outfits for your Sanuk shoes from bestyogablog.com and you'll see that you have plenty of options. Whether you want to go casual or classy, there are plenty of outfits to choose from that will look fantastic.
Or, if you want to go even simpler, how about just picking a pair of white pumps. These go with virtually any outfit, and it's the minimalistic look that makes them so very fashionable.
Pants Too Tight
Tight pants may seem like they are constantly in fashion but baggy clothing is fashionable too. If, you're tired of wearing pants that are skin tight, why not try some cool loose shorts. These look great and won't be uncomfortable to wear. They are also perfect for your summer wardrobe. Or, you can get loose pants that still look great. An extra tip would be to select a pair with flairs because the seventies have returned to the fashion world. You won't look out of place wearing these on the high street.
It's not just pants either. You're probably tired of wearing tops that hug the body and show off all the features that you're not happy with. Well, try a loose, baggy pullover instead. This can actually look stunning with the right outfit and can accentuate other parts of the body that you are happy with. The best part is there's nothing more comfortable to wear whether you're staying at home or off out window shopping.
Remember, in 2016 the corset was back, and you can bet it will be back again in a couple of years. But you don't have to wear it and you shouldn't. Not only is it painful, corsets can be bad for your health and staying fashionable should never hurt.
These ideas show that fashion doesn't have to mean pain. You can look great and still feel perfectly comfortable.