Most of us live a busy lifestyle, skipping between work, social activities and familial responsibilities alongside a whole host of other commitments. It can be surprising that we even find the time to sleep around walking the dog, hitting the gym, cooking evening meals and getting that extra weekend work out of the way. So it's not all too surprising that so many people out there end up neglecting their beauty regime. Okay, looking pretty isn't everything. But beauty treatments and practices are about so much more than looks. They promote good hygiene, freshen you up and keep your hair, skin and nails in good health. So every now and then, take out a little time to treat yourself. Here are a few firm favorites that you should try out.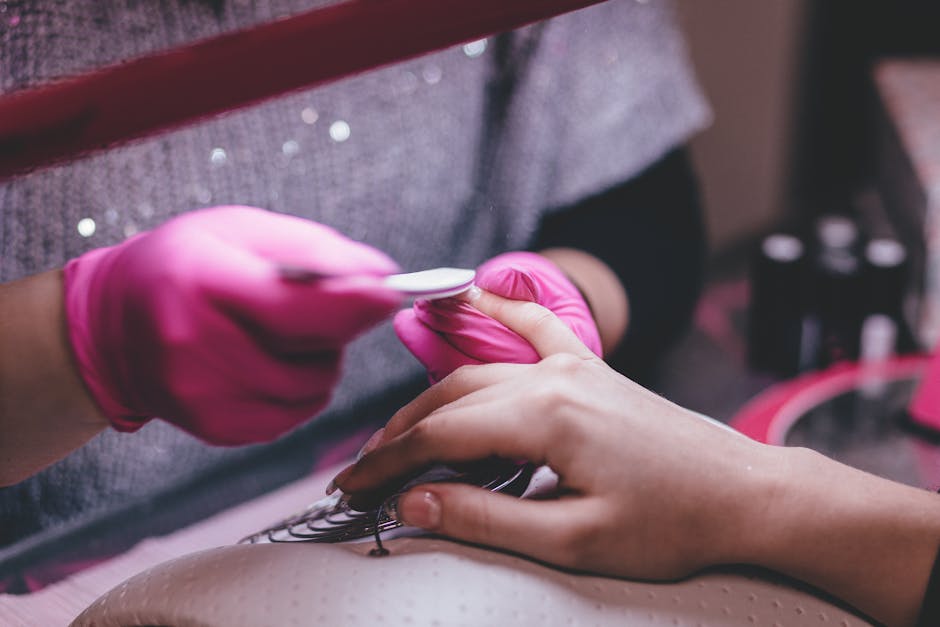 Manicures
A manicure is a cosmetic treatment involving the shaping and often coloring of nails. We all know this. Any working individual will know that nails can often break, peel or chip at any time, no matter how careful you are. There are certain small things that you can do to try to maintain their quality (such as wearing rubber gloves while doing the washing up or investing in sellotape dispensers rather than attempting to peel up the end with your nails), but it's only a matter of time until disaster strikes and you break one. If you use nail varnish, you will also know how quickly it can chip: when you wash your hair, wash your hands. In fact, if you rub your hands or have them in any close proximity to water, you can't expect your polish to last all too long. Going for a manicure allows a nail technician to professional shape your nails and buff them down with a file. They can then use a gel varnish and UV lamp to paint your nails any color under the sun. This process strengthens the nail plate and prevents any breakage. The gloss is also unlikely to chip, lasting for as long as three to four weeks. Perfect! If your nails are noticeably weak, or you prefer a longer look, you can alternatively opt for acrylic nails. These can be any length you wish, allowing you the opportunity to experiment with shapes. Most salons will be able to offer square, rounded, pointed, ballerina or stiletto shapes. You will also have more room for quirky designs, such as airbrushed art or patterns. MsMee.com has some eye catching designs for you to get a better idea of the possibilities available to you. What's more? Manicures aren't all about preventing breakage and coloring with varnish. The process will also see the technician remove dead skin from the tips of your fingers. They will remove your cuticles after using products that soften the skin on the hands. Say goodbye to painful pulled bits of skin on your finger tips!
Pedicures
Pedicures are essentially a manicure for your feet. However, if you bear in mind how much wear, tear and pressure your feet are under in comparison to your hands, you'll realize that they may need a little more TLC. Pedicures consequently often take a little longer, but the experience is relaxing and you will notice a dramatic difference in the appearance and feel of your feet before and after the treatment. If you haven't been for a pedicure before, you can expect to be seated in a large, comfortable chair which will often have the options of a comforting massage. Your feet will be left to soak in warm water, packed with fragrant oils and softening salts. You can request that these are left out if you have a tendency to experience reactions or allergies. A pedicurist will then usually massage your feet, softening hard skin and calluses. They will use specialist equipment and loofahs to brush away dead skin which is prone to building up on feet. They will cut your cuticles, then dry your feet and shape your nails. You will be offered a coat of varnish to finish the look. We'd recommend getting the same shade as your nails for a consistent, matching look.
Haircuts
Haircuts are by no means a necessity. You can live a long, happy, healthy life without ever putting a pair of scissors to your hair. But a trip to the hair salon can be a luxurious and comforting experience for anyone. Whether you simply opt for a wash, blow dry and style, or go all out with extravagant cuts and coloring, there will be a service that is perfect for you. While major cuts generally have an aesthetic reasoning, trims can improve the overall health of your hair, removing split ends and breakage. This will allow your locks to look and feel healthier, as well as being more simple to manage. Specialist treatments can make your hair stronger and glossier, so opt for one of these during your wash and condition. What's more? Opting for a treatment will often mean receiving a complimentary head massage, while the technician kneads the products right into your scalp, nourishing your locks from the root down.
Hair Removal
Again, hair removal isn't a necessity, even when it comes to body hair. So, if you don't want to get rid of any fuzz, never feel pressured to do so. However, for those who do prefer the silky smooth feel of hair-free skin, there are plenty of options out there for you. The best treatment for you will vary depending on the body area, your pain tolerance, and your personal preference. For eyebrows, we'd recommend threading. This allows the beauty technician to create the most precise shape possible, as they will be able to focus on removing individual hairs one at a time. It also results in the removal of even the finest of hairs. For larger areas, such as the legs, waxing may be a favorable option. Yes, you can shave your legs at home, but nothing beats the salon quality finish of a professional wax. You won't leave the house to realize that you've missed an entire section of your leg. What's more? Regrowth will take much longer.
So, it's time to start getting recommendations for salons and ringing around to make your appointments. Don't feel like you need to get everything done at once. Make the most of each experience, relaxing and taking the time to focus purely on yourself for a change.